What Is DEPLIN®
DEPLIN®, a prescription product, is specially formulated to meet the nutritional needs of people with depression and can be used with your current antidepressant. DEPLIN® capsules contain L-methylfolate, an active form of folate. Folate, which is one of the body's essential B vitamins, helps the brain naturally improve your mood.
If you have depression, your body may need more active folate. Low levels of active folate can make it harder to see results from your antidepressant. Not having enough active folate may also put you at risk of your depression coming back, even after it has gone away.
DEPLIN® is prescribed by healthcare professionals and should only be used under the supervision of a physician. Please see your healthcare provider to determine if DEPLIN® is right for you.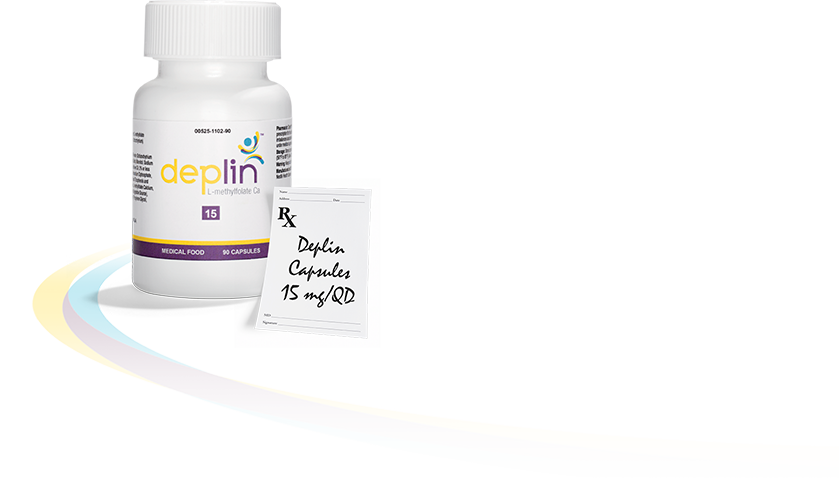 DEPLIN® is the most prescribed product in its class
DEPLIN® is the only product with 15 mg of Metafolin®*, which is branded active folate. Metafolin® is clinically proven and has been widely studied in over 25 clinical trials as registered on ClinicalTrials.gov.
*Metafolin is a registered trademark of Merck KGaA, Darmstadt, Germany.

See how DEPLIN® is different from over-the-counter folic acid.