Saving on your DEPLIN® Prescription is Simple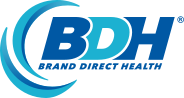 Brand Direct Health® offers an everyday low-price guarantee
Brand Direct Health® is a specialty pharmacy that provides you with exceptional products and service, every step of the way.

Brand Direct Health® is dedicated to meeting your needs:

Everyday low-price guarantee
100% money-back guarantee: full refund if your needs are not met*

Free home delivery of convenient 90-day supply†
*No return necessary. Limit to one refund per person, per product.
†Free shipping applies to standard ground shipping only.
Filling your prescription is easy

Your doctor can submit your DEPLIN® prescription after your visit, via electronic submission or fax.
OR
You can go to BrandDirectHealth.com or call 866-331-6440 for more information.

We will call you after one business day to confirm the details of your prescription, and ship it for free directly to your home.